September 05, 2023

Memorial Bridge reopens to traffic
Originally Published on SEP 01, 2023
Source: https://www.newsandsentinel.com/
---
PARKERSBURG — The Memorial Bridge reopened its lanes to traffic Thursday morning with a ceremony that acknowledged the hard work put into the 23-month, $50 million rehabilitation process.
The ceremony started at 10 a.m. with the American Legion Post 15 and Belpre Area Veterans presenting the colors and a recording of the "Star-Spangled Banner" playing.
"It's an historic day with great weather and great communities coming together to make this happen," said Terry Velligan, general manager, operations, for Parkersburg Bridge Partners.
"United Bridge Partners is so blessed to be entrusted to rehabilitate the Memorial Bridge for you. Thank you for trusting us," said Doug Witt, president and CEO of Parkersburg Bridge Partners' parent company.
Witt said United Bridge Partners planned to stay in the Parkersburg and Belpre area as bridge operator and community business. He also said he liked working with Mayors Tom Joyce of Parkersburg and Mike Lorentz of Belpre.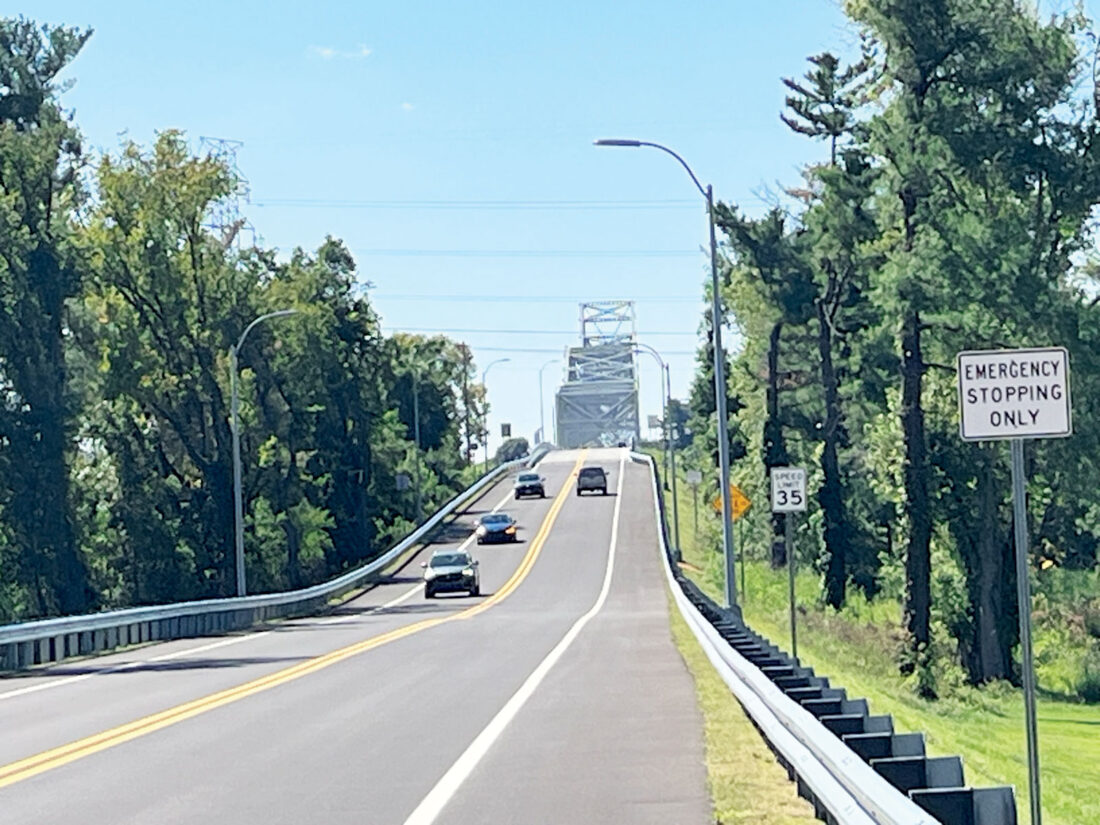 Michael Browning represented Sen. Joe Manchin, D-W.Va., and read a letter from the senator, stating: "For decades, this bridge has served great purpose as a connection across the Mighty Ohio River to both cities. The renovations of this Memorial Bridge that we celebrate today solidify that it will remain a historic landmark for many more years to come."
Jillian Butcher represented Sen. Shelley Moore Capito-R, W.Va., reading a statement from her: "The updates made to the bridge are a testament to the commitment to preserving this historic landmark for generations to come. As the Memorial Bridge gracefully reclaims its place on the horizon, it not only reconnects the community with its history, but also heralds a new era of economic renewal."
Joyce thanked United Bridge Partners for their $50 million dollar investment into the area.
"The reality of it is, the city was not in a position financially to rehabilitate this bridge on our own," he said. "We could have done it. … But we would've had to make some tough, unpopular decisions. I think this is a great day for Parkersburg and a great day for Belpre."
"The thing I'm the happiest about is one, this reaches the people in my small community. The businesses on my side of the river will prosper and benefit from this," Lorentz said. "Secondly, the way these folks from Bridge Partners moved in here and started becoming a part of our community."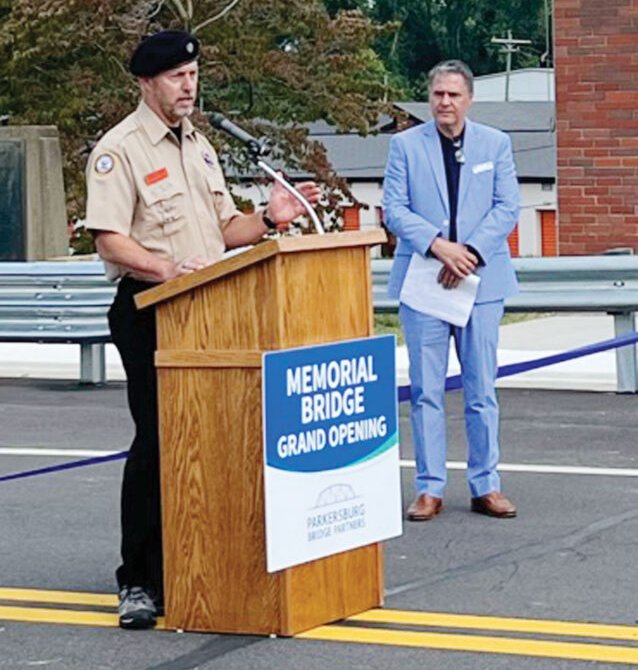 Velligan recognized other companies that participated in the construction, designing and engineering of the bridge: general contractor Kokosing Construction, design engineer of record Modjeski and Masters and project engineer Burgess and Niple. He also thanked the operators, painters, laborers, cement finishers, carpenters and iron workers.
Velligan said drivers will notice a few big differences once driving onto the bridge.
After the ceremony, a line of cars who pre-registered gathered to cross the bridge for the first time. Registrants were encouraged by officials to donate to either American Legion Post 15 or Belpre Area Veterans.
"One of the things that they'll see is the smooth riding of the surface. The second thing is the painting. The cleanliness of the roadway," Velligan said. "We took off the whole deck surface, the driving surface off."
Tolling is free for a limited time.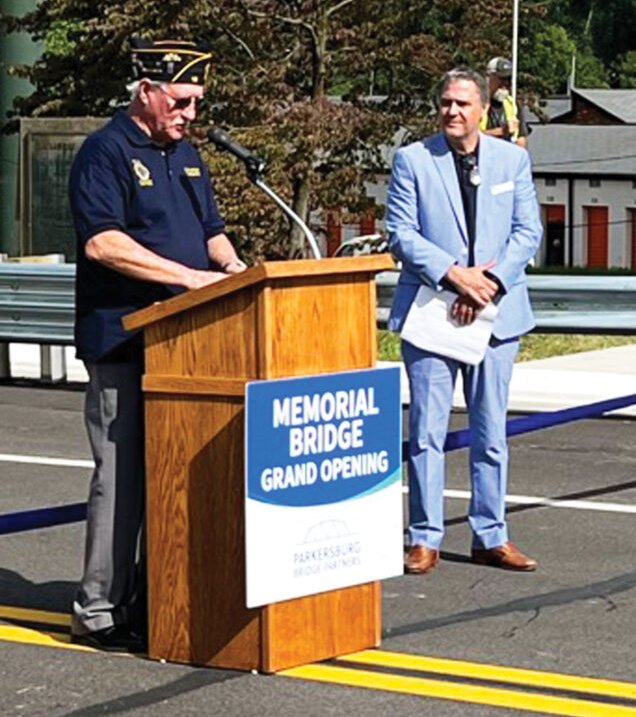 Tolls, starting at $1 per crossing for passenger vehicles, will be assessed completely electronically. Motorists who regularly use the bridge are encouraged to obtain a free transponder sticker which will be scanned when their vehicle crosses it. They can add money to the account electronically, and a $30-a-month unlimited crossing option is available.
For vehicles without an MOV Pass or compatible transponder, license plates will be scanned and bills mailed out. That comes with an additional fee, making the total price for a crossing $4.50.
Transponders can be obtained by creating an account online at mymovpass.com, visiting the temporary Parkersburg Bridge Partners Customer Service Center at 2001 Garfield Ave., Parkersburg, or calling the customer service number, 1-855-643-4389 between 10 a.m. and 7 p.m. Monday through Friday. A representative will have a transponder mailed to the customer.
Parkersburg Bridge Partners said in a press release that an announcement will be made to the public with at least two weeks' notice before tolling begins. A sign located in the Traffic Circle indicated this will last for the month of September.